home
BarbedWire 12.0
2021-

Project Statement



The most advanced technology in the world looms in my predominately brown community. My father is a blue-collar worker at United Launch Alliance. For 33 years, his labor has been exploited to launch the satellites used by Google Maps and military branches. In the installation BarbedWire 12.0, I use traditional Mayan Huun paper with a consumer printer to print the technology used at the border. Using screenshots of open-source 3D objects, I created a typology of tech that has an advantage over people crossing the border. I subvert barbed wire as a barrier and instead allow the viewer to pass between it.

Install Documentation
About Install:

Material:
Barbed Wire
Mayan Huun Paper
Epson Printer
Drywall Screws

Dimensions:
89" tall
For reference I am 6ft tall.

Description:
Barbed Wire loosely hinged to pillars with Huun paper placed on a spike. Roll of Barbed Wire used as a pedestal for consumer home printer.


Details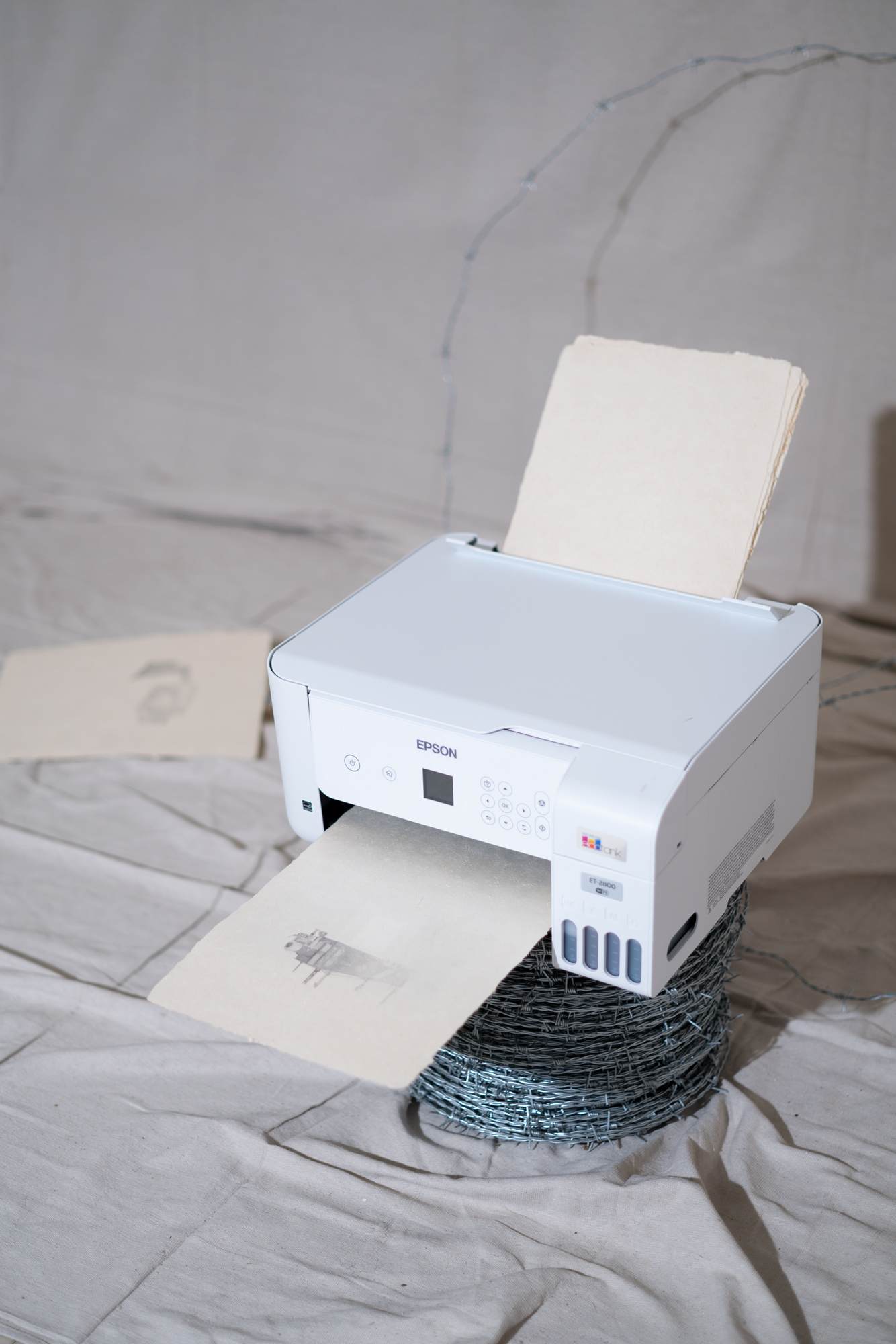 About Prints

Medium:
Mayan Huun Paper
Inkjet Print

Dimensions:
Paper size varies because of its handmade nature. Approximately
12 3/4" x 8.5"

Year (ongoing):
2021-

Description:
Open source 3D assets of border tech printed with archival ink on a home printer on handmade Mayan Huun paper.





Click image to zoom